Here at Subaru of Chico we have made a commitment to be involved in our surrounding community. We want to give back to our customers in any way we can - whether it be through donations, sponsorships, hosting events at the dealership or partnerships. The people of Chico and the surrounding towns are who make our dealership a success - and we would like to thank them!

If you have any ideas for sponsorships, events, or partnerships - please feel free to contact us today! We look forward to hearing from you.


---
Courtesy Subaru of Chico is proud to be a sponsor of a Capital Campaign Sponsor of Butte Humane Society's new facility.  We are the proud sponsor of the "Get Acquainted" Dog Yard Outside.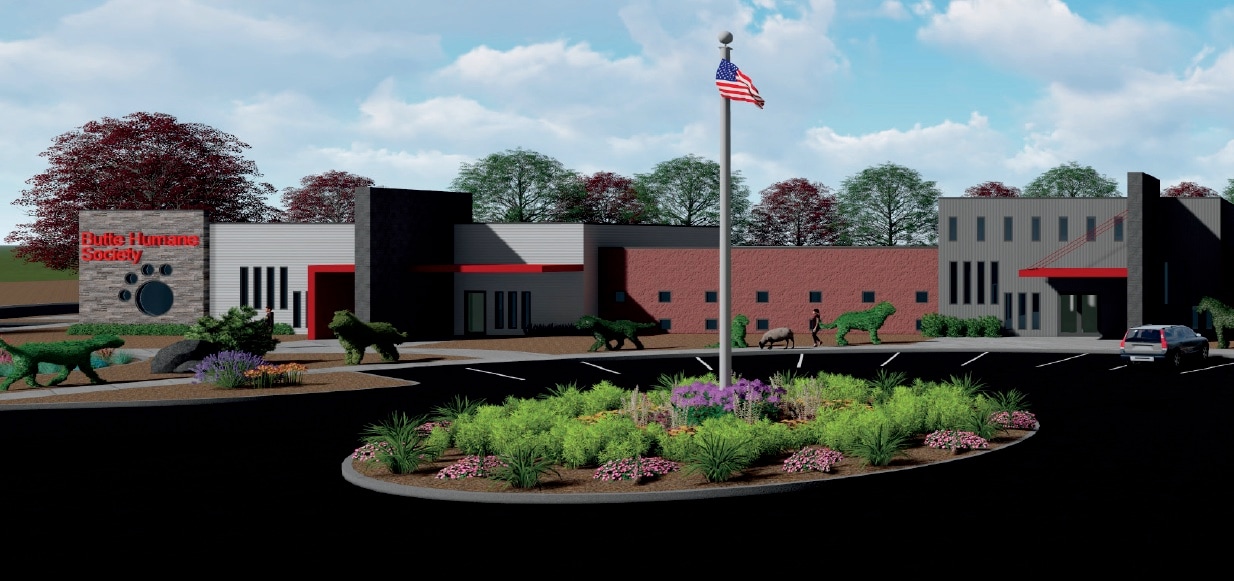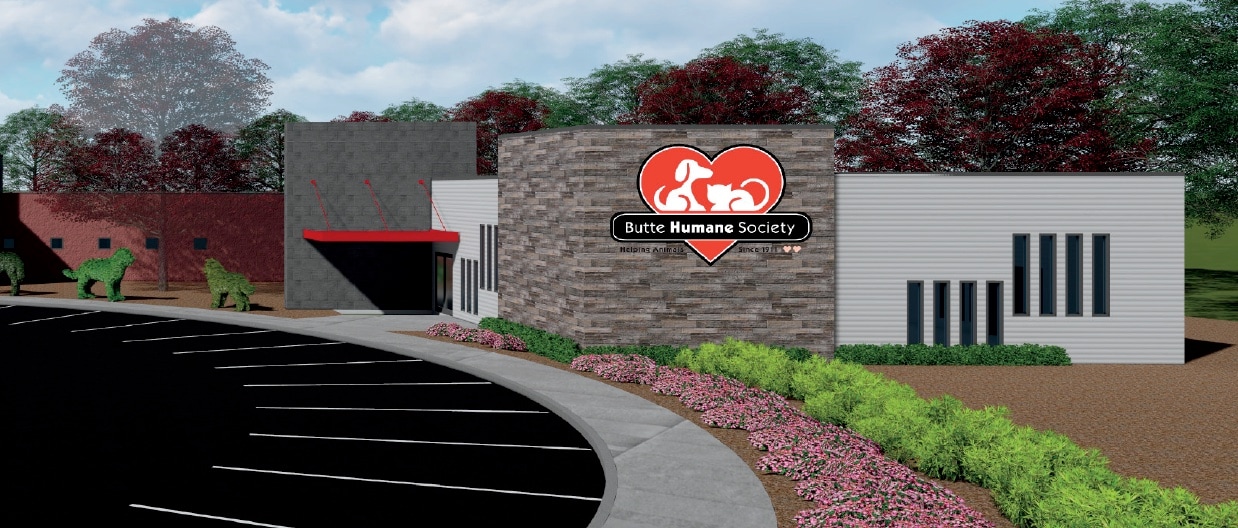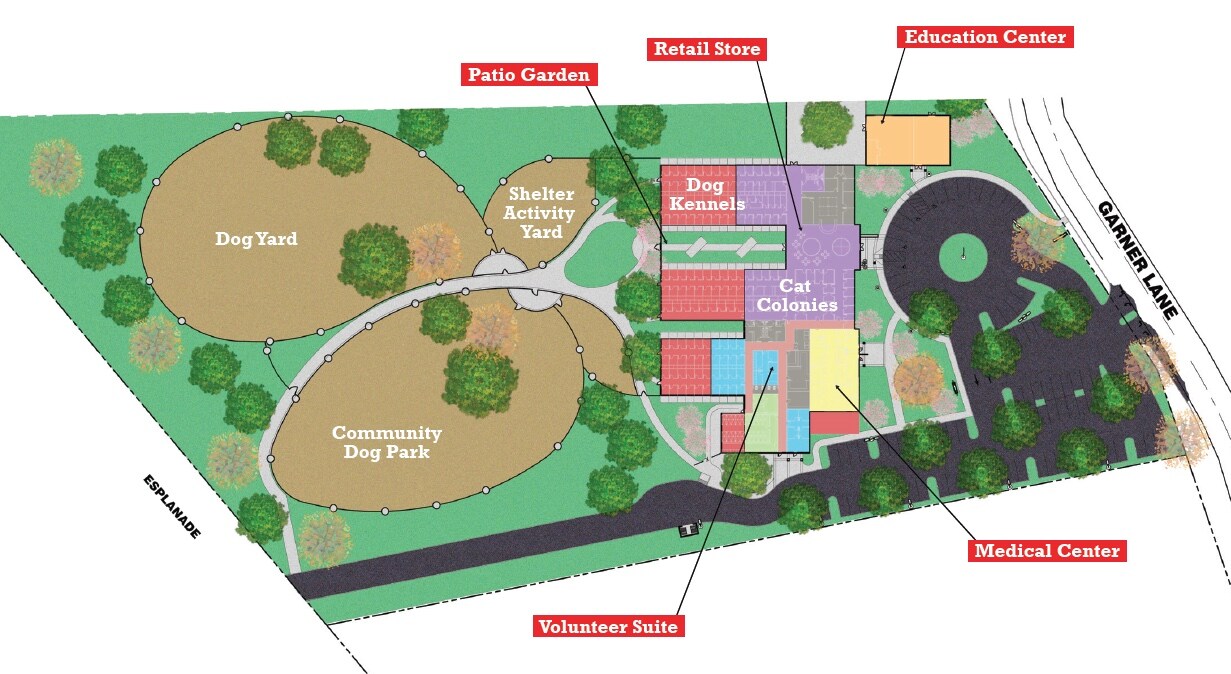 Enloe Hospital's 2020 Share the Love Check Presentation
Chico, CA - April 9th, 2020 - Courtesy Subaru of Chico through Subaru of America's Love Promise are donating to Enloe Foundation
The social distancing check presentation was made from Jerry & Diane Pajouh to Mike Wiltermood in the amount of $18,578.
Subaru Love Promise to date = $57,930.87.
Courtesy Automotive Center has made additional donations as a Platinum Partner making the total to Enloe Foundation to date = $99,063.87
This donation is part of Courtesy Subaru of Chico's promise to continue making a positive impact in our own community.   This fundraiser occurred during these past months of November and December. 
Jerry and Diane are very happy that this check came in at a time when our local hospitals are continuing to gear up for our coronavirus pandemic.  They are very happy to be part of such a great community and to have the chance to do their part.
Since 1986, the Enloe Foundation, a not-for-profit 501c3 organization guided by a community volunteer board of directors, has put the generosity of its donors to work supporting Enloe Medical Center. Their philanthropic spirit has led to advances in health care technology and health care programs.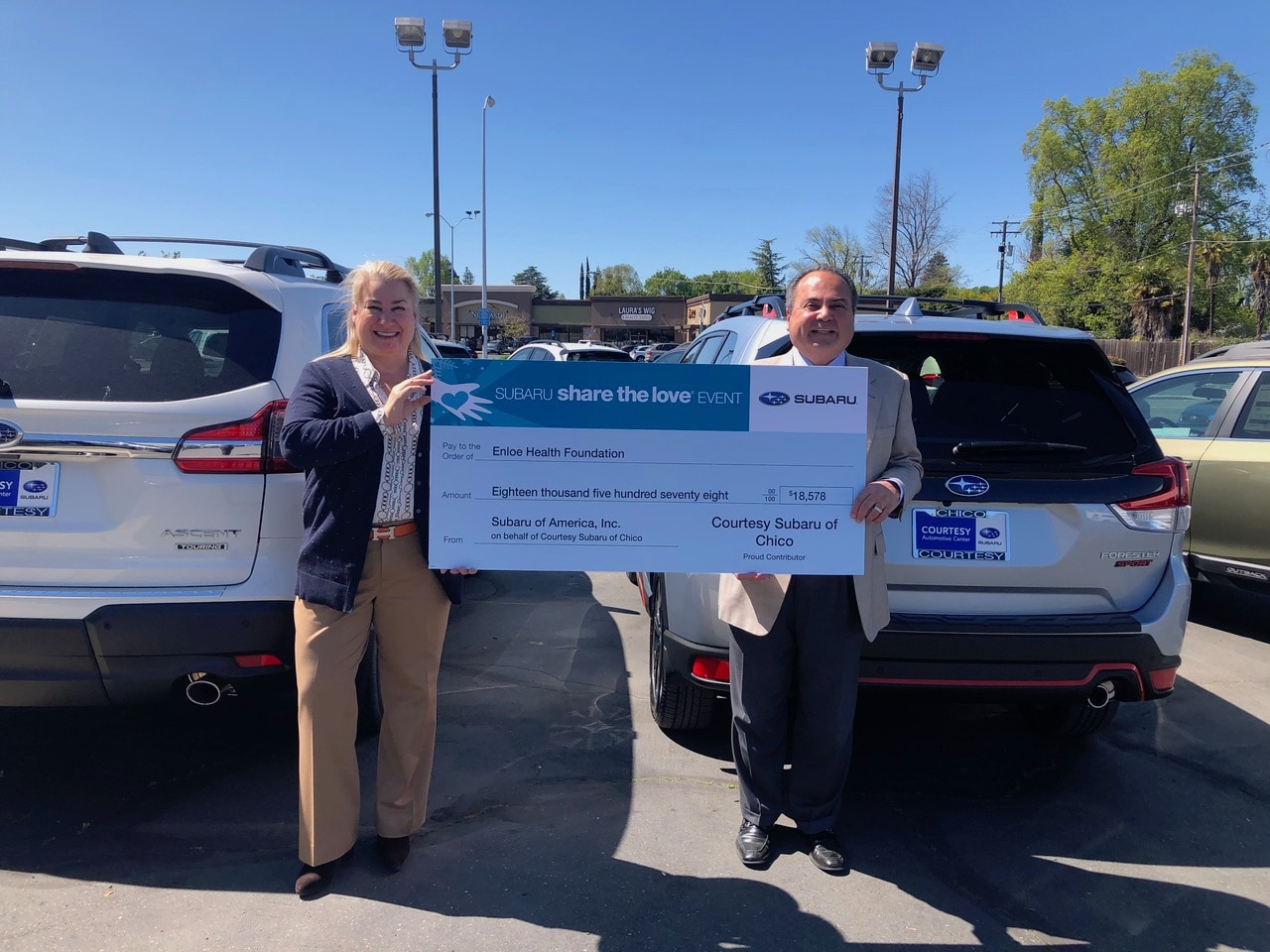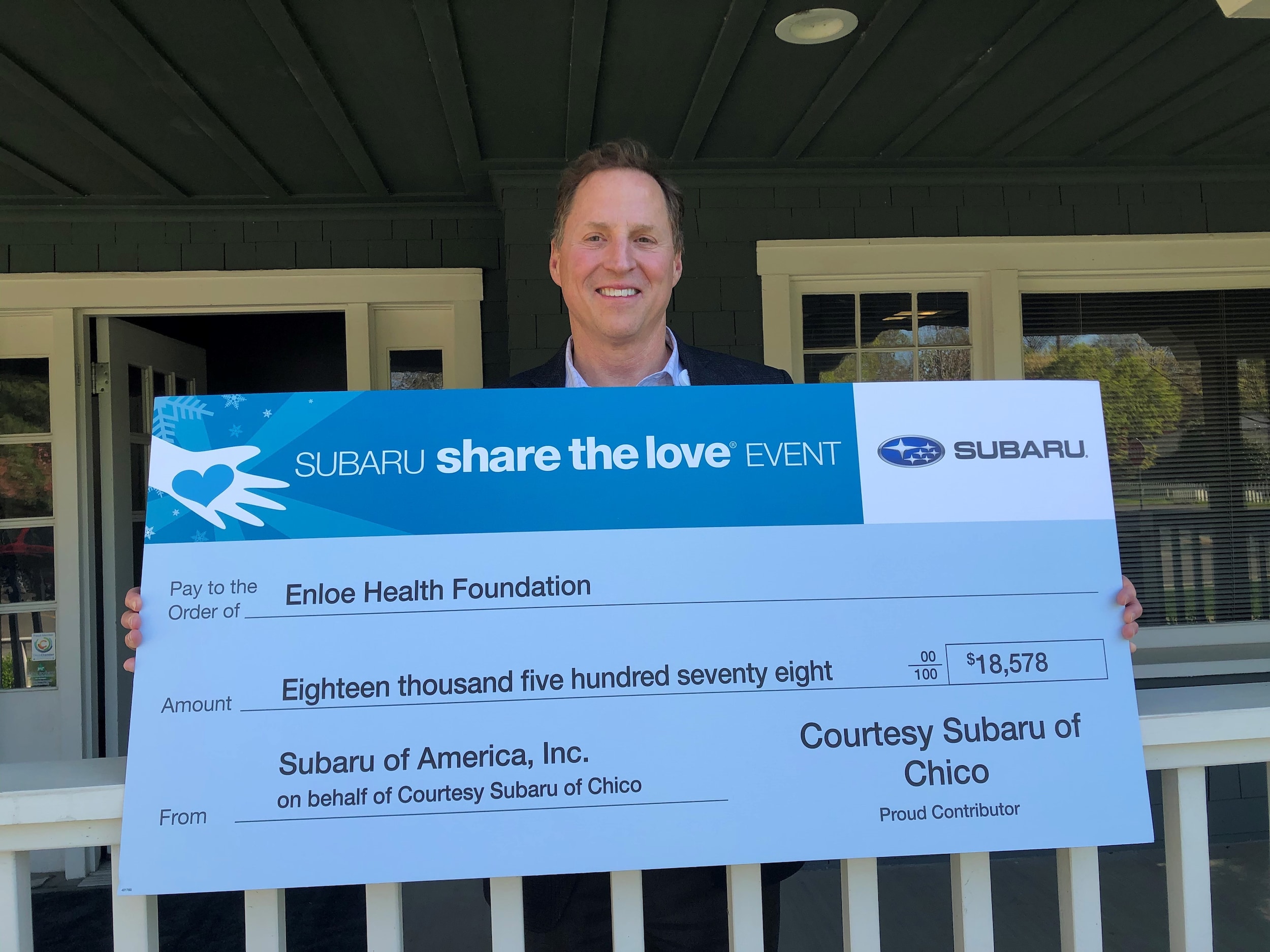 Butte Humane Society's New Mobile Van!
Courtesy Subaru of Chico sponsored the new Butte Humane Society's new wrap - check it out: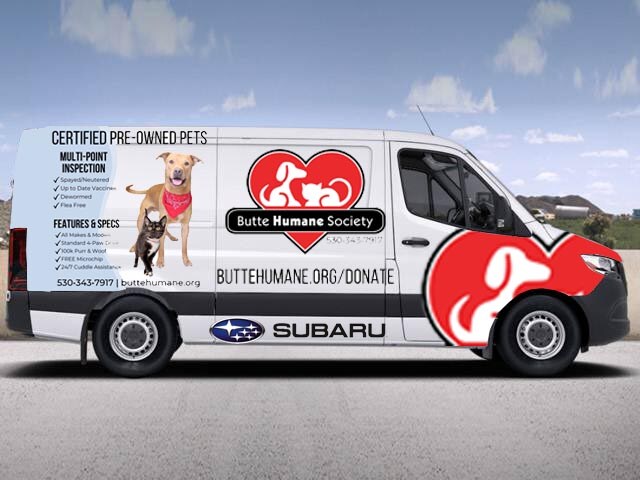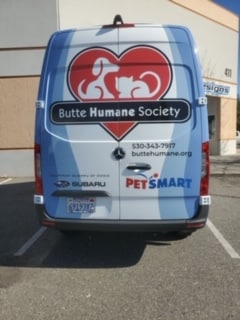 Chico Parade of Lights
Please join us in celebrating the 27th Annual Chico Parade of Lights on Saturday October 15, 2016 at 7:30pm right in Downtown Chico! The theme this year is "Wonders of the Wild"! There will also be pre-parade events which will start at 6pm.
For more information and the entry form, please visit
Chico Parade of Lights
or their
Facebook
page.
Subaru Meet and Greet BBQ
Come join us at Courtesy Subaru of Chico on Friday, September 9th from 7pm - 9pm for our first "Meet and Greet BBQ"! Whether you own a Subaru or just love the cars, come meet other local enthusiasts and check out some awesome vehicles.
Check it out on our
Facebook page
or the
North State Subaru Club Facebook
page!
| | | |
| --- | --- | --- |
| | | |
|  Left to right: Tiffany (Guest Relations Manager), Allison (Product Specialist), John Wills (Senior Advisor), Lisa (Office Admin), Nicole (Office Admin) |  Chris (Used Cars) cleaning up his Subaru for the event! |  Lisa a.k.a. "Mama Pizzo" (Office Admin) grilling chicken for the event! |
For more pictures from the event, check out our
photo album
on our Facebook page!
Concours D'Elegance Event at Butte Creek Country Club
For a fun day of music, refreshments, entertainment, and automobiles, join us at the Concours D'Elegance event! It will take place on Saturday, September 10th from 10am - 4pm at Butte Creek Country Club. Spectator admission is free!
For more information, check out:
//www.chicoconcours.com/event/
Summerfest


Help us celebrate food, music, and Life in Chico at our Summerfest Chico event! The event will take place on Saturday September 10th from 3pm - 9pm at Manzanita Place. There will be live music, food samples, vendors, and more activities! General admission is $10, kids 12 years and under are FREE! VIP admission is $35.
For more information, check out the Facebook event page:
https://www.facebook.com/events/102191656809724/
To purchase tickets online, please go to:
https://
www.purplepass.com/
summerfestchico
Subaru Loves to Care Event
Subaru of Chico has partnered with Feather River Hospital Cancer Center
Diane and daughter Jesika Pajouh from Subaru of Chico, along with Lezlie Hayes from LLS Greater Sacramento Chapter donate 65 Subaru Leukemia Lymphoma Society blankets, messages of hope notes and bracelets to Feather River Cancer Center.  Giving a little warmth and hope to those going through their treatments in Paradise, CA.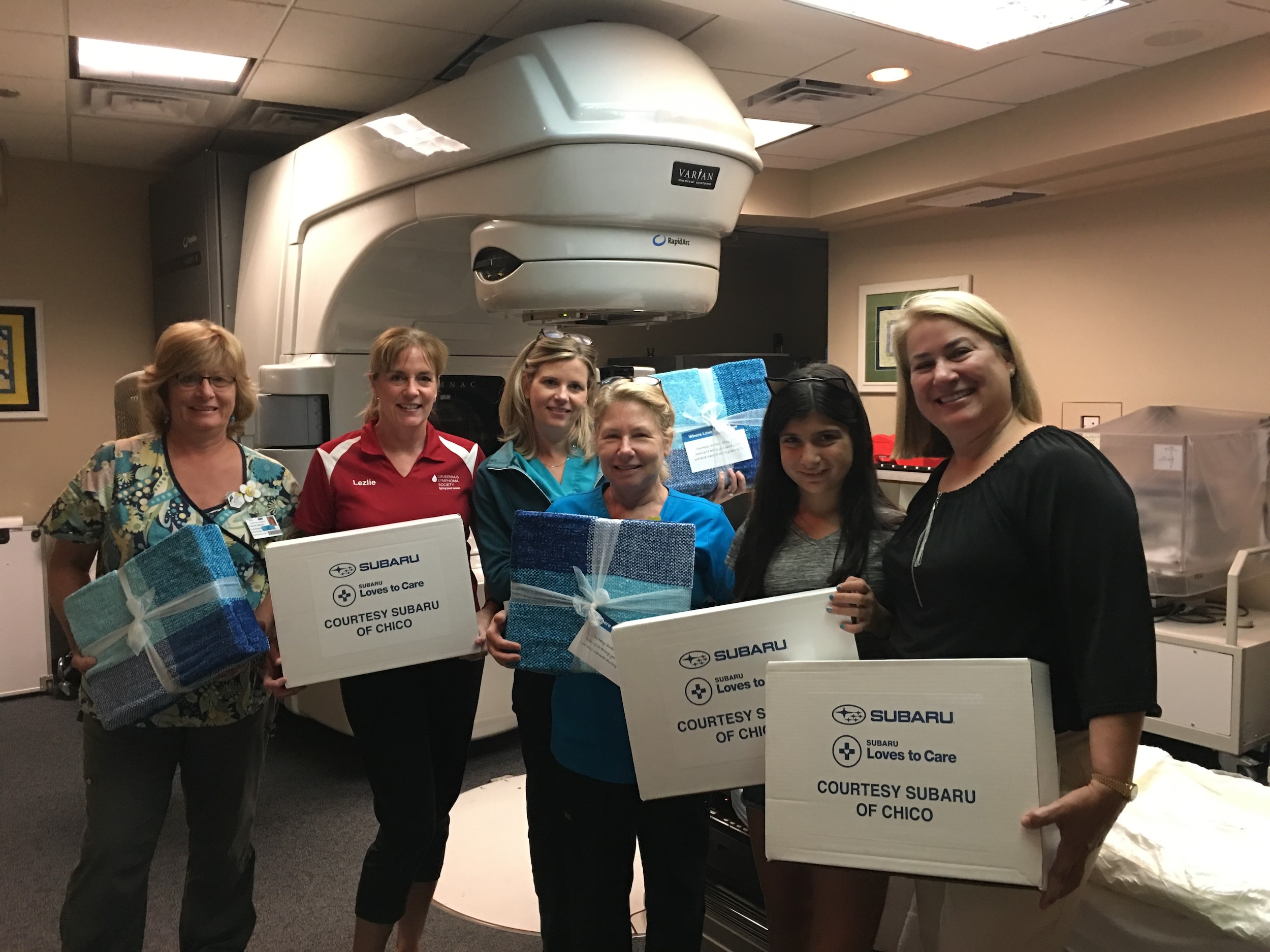 Patients at Feather River Hospital's Cancer Center have access to the most advanced medical treatments and technologies in the country.  Oncologic specialists at the Cancer Center are dedicated to developing a testament lan that is specifically designed to meet your individual needs. They use multidisciplinary approac that integrates therapies to focus on your medical, nutritional, physical, psychological, and spiritual needs.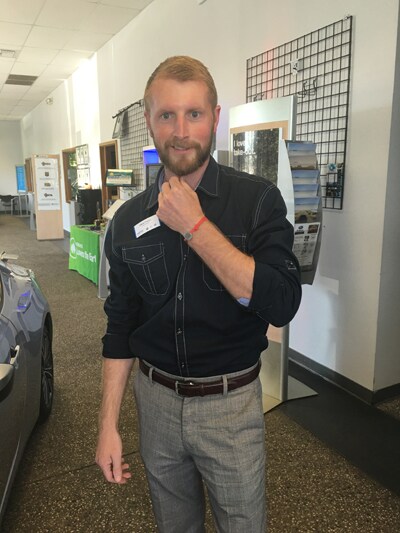 Marques Johnson, Mat Kriegel & Chris Phelps (all Subaru Client Advisors) showing the warmth with the Subaru/Leukemia Lymphoma Society Blanket. 
A shipment of blankets will be sent to Feather River Hospital Cancer Center as a small gesture in offering a recovering person some comfort. Hopefully this small action will change someone's day in a big way.

Chris Phelps, Subaru Client Advisor showing his support by wearing the Subaru/Leukemia Lymphoma Society's bracelet.
Come on in and get your free one today while supplies last!



---
Subaru of Chico is a Enloe Strategic Partner at the Platinum Level.
Courtesy Automotive Center/Subaru of Chico is proud to have been able to sign on as a 2nd Year Platinum Level Sponsor.  We are proud to have the ability to do our small part in assisting Enloe Medical Center in meeting its mission to improve the quality of life through patient-centered care by providing annual charitable gifts.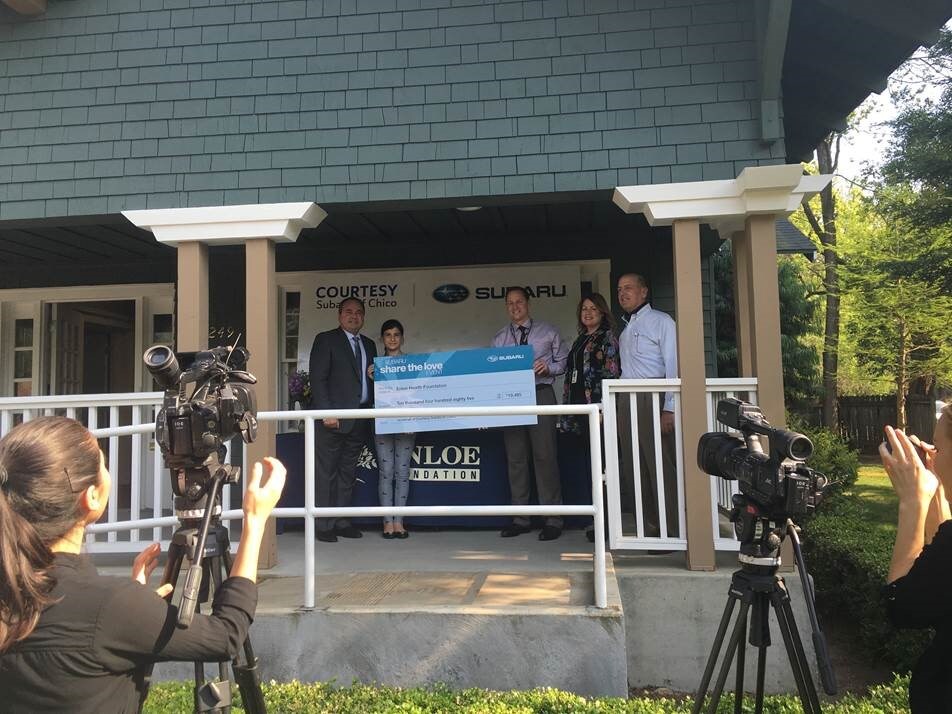 ---
Subaru of Chico is a proud Community Sponsor of the Downtown Chico Farmers Market
The Thursday Night Market is a Downtown Chico Signature Event and is open to the public.  Come on out and join us any Thursday night between April 7th and September 29th from 6pm - 9pm. and takes place on Broadway between 2nd and 5th Street, including side streets and the City Plaza.  This festive, weekly market is a ton of fun and features a bounty of farm fresh produce from CDFA certified farmers, mouth-watering prepared foods from food trucks and booths, handmade, local arts and crafts, and live entertainment for all ages.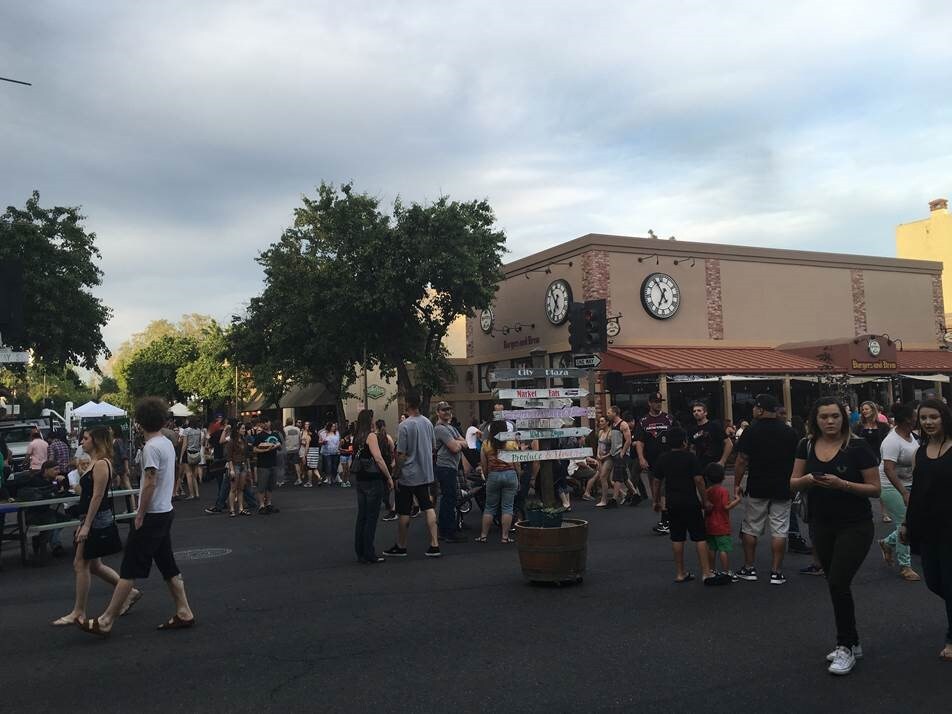 Contact Us Today!